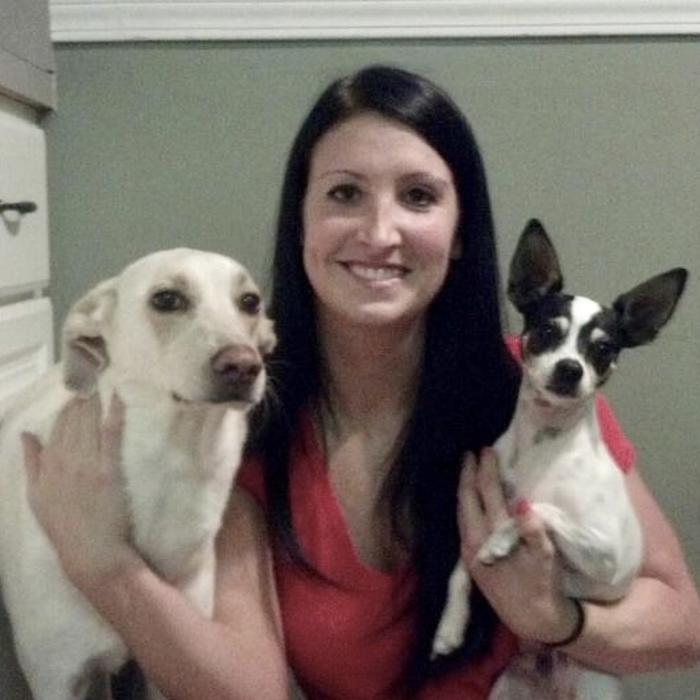 Erica Merrill
DVM
Principal Veterinarian
Dr. Erica grew up in Colorado and completed her undergraduate degree at the University of Colorado at Boulder in 2006. She took a four-year break to spend time in the workforce and did a six-week trip to Arusha, Tanzania. There, she volunteered at a nursery school, as well as a hospice and orphanage for those affected by HIV and AIDS. She graduated from University of Minnesota College of Veterinary Medicine in 2014 and completed a year-long internship at VCA Mission Animal Referral and Emergency Center in Mission, Kansas.
She always had a soft spot for the PNW, having spent summers at her grandmother's house in Indianola, Washington. She accepted a position in Washington and has worked in the emergency field for the past 3 years. While emergency was exciting, she missed the continued client and patient interactions and moved to general practice. She has a Whippet mix named Buster, a Chihuahua mix named Ollie, and a fat Siamese mix named Monty. In her free time, she enjoys walking and spending time with her furbabies, playing the piano, hanging out and going to late-night diners with friends, and watching movies of all genres. She has a special place in her heart for angry Chihuahuas and nervous Greyhound breeds and loves all of the dogs and cats that walk through our doors.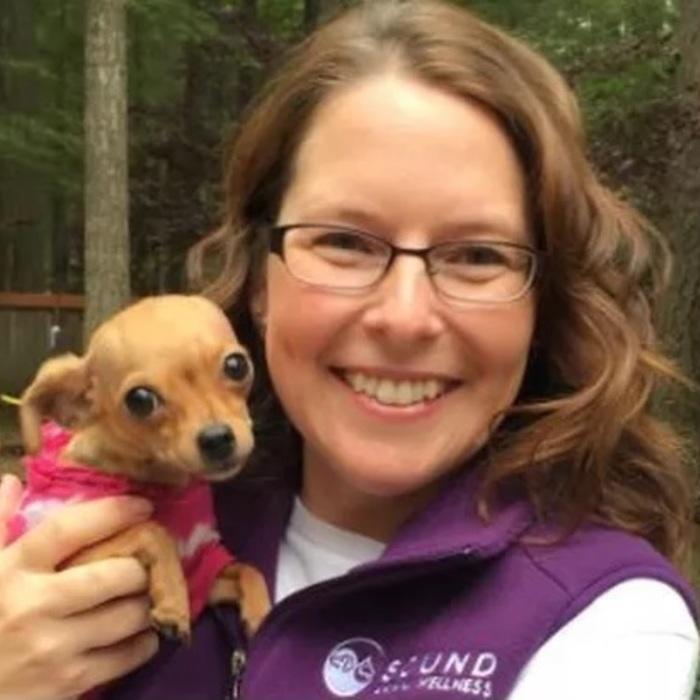 Amanda Wohlwend
DVM, CVA
Associate Veterinarian
Dr. Wohlwend obtained her veterinary degree from the University of Illinois in 2005. After she graduated, she moved to Washington State and has worked in small animal practice for the last 13 years. For the last 7 years, she has worked at Renton West, practicing alternative medicine as well as traditional western medicine.
Dr. Wohlwend learned how eastern medicine was able to bridge the gap where western medicine fell short. She went on to get certified in veterinary acupuncture from the International Veterinary Acupuncture Society. She then created Sound Animal Wellness with the intention of bringing a better quality of life to her patients using a holistic approach. She lives in Covington, WA with her daughter, husband, and three dogs. When not helping pets, she is competing in the dressage ring with her wonderful horses.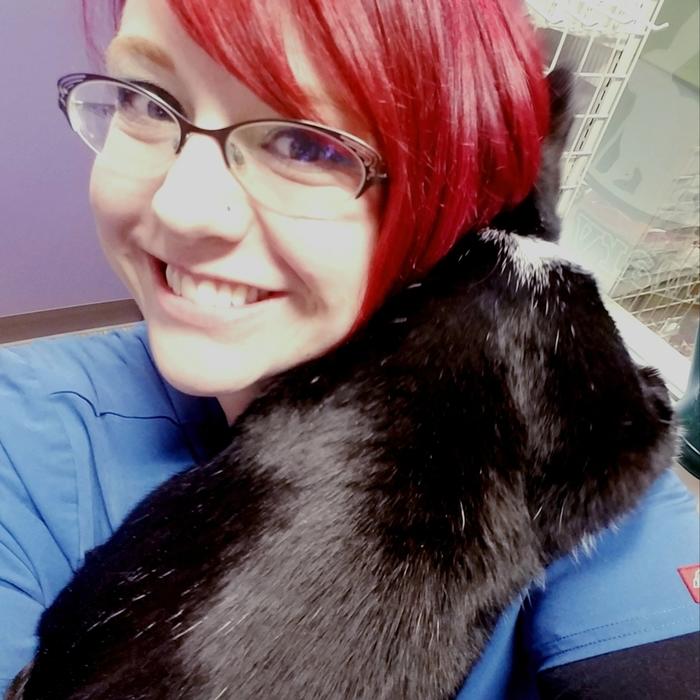 Kendra Mack
Practice Manager, Reiki Master Practitioner
Kendra is a California native and moved to Boston after graduating high school to pursue higher education at Simmons College. After relocating to Washington on a whim, she started her veterinary career in 2003 as a receptionist, quickly making her way up the ranks to Practice Manager. Nearly a decade later, she found herself interested in energy work and animal communication and decided to pursue Reiki training and attunement. She lives with her boyfriend and is a proud fur mom to their four cats (Nugget, Liz Potato, Cho, and Avocado) and two dogs. Rufio is a shepherd/corgi mix and her new puppy, Tiger Lily, is a triple terrier terror threat! When not working, you can usually find her at the beach taking pictures of clouds and wandering the shores looking for treasures.